Artikel
artikelen



0

artikelen
We zagen dat u zich waarschijnlijk in Verenigde Staten bevindt. Mocht dit het geval zijn, dan kunt u bij winkelen.
Kunst
Onderwerpen
Amusement
Speciale producten
Speciale categorieën
---
Dit artikel komt voor in de volgende categorieën: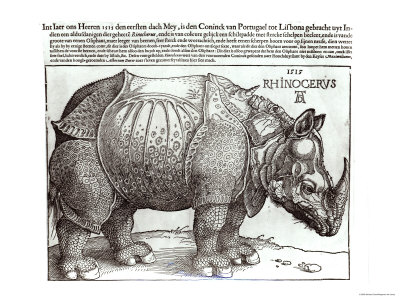 zoom
Rhinoceros, Print Given to Maximilian I by the King of Lisbon, 1515
Albrecht Dürer
Artikelnummer:
1587480
In winkelwagen
1587480
8880731
0
1587480
ebd6ab08a4a24ba8b4b67aaca4af15a4
978
EUR
7
2
cm
Muurkleur
Selecteer uw muurkleur
van wordt weergegeven
Kunt u geen geschikte lijst vinden?
Zelf inlijsten
Ingelijste kunstdruk
Lamina Framed Art Print
Lamina Framed Poster
Lijst in
Over de kunstenaar
Hoewel de Duitse Renaissance minder bekendheid geniet dan de Italiaanse, Deense of Franse Renaissance, wordt Albrecht Dürer gezien als de meester van deze stroming. De in 1471 in Neurenberg geboren Dürer diende als goudsmidsknecht bij zijn vader en was daarnaast een vaardige maker van houtsneden en kopergravures en theoreticus. Deze activiteiten verscherpten zijn sterke gevoel voor proportie en realistisch detail. Zijn omvangrijke oeuvre omspant natuurkunst, figuratieve kunst en fantastische religieuze kunst, en bevat zelfs elementen van grafisch ontwerp. Tijdens zijn reizen ontwikkelde Dürer een voorliefde voor Italiaanse kunst, waarvan hij elementen in zijn eigen werk opnam.
© AllPosters
<! -- tl_unique_visitor=yes-- >